THE COMPLETE GUIDE TO COMMERCIAL CHILLER REPAIR | PARTS, TOOLS & ACCESSORIES

Commercial chiller repair can be a costly and time-consuming process if you don't know what you're doing. However, with this guide, you'll learn how to properly diagnose and fix your industrial chiller so that it's working at full capacity again.
Tips for Commercial Chiller Repair & Maintenance
Commercial chiller repair is an essential part of any chiller owner's job. There are many causes of an industrial chiller breakdown, but they can be prevented by using a few simple steps.
Perform routine maintenance every quarter. Your chiller manufacturer should provide you with a chiller inspection form as guidance. If it is an option, you should join a customer's preventative maintenance program. Always use a licensed HVAC company to perform maintenance and repairs, and keep records of the maintenance and repairs to use as a reference for future repairs.
Inspect heat transfer fluid to ensure it is free of debris and is properly rated for the ambient conditions and process fluid temperatures. Then, inspect the "Y" strainer to confirm it is free of debris that would restrict the flow of heat transfer fluid.
Next, inspect condenser coils for any buildup of dirt and debris. A clean coil will provide better airflow to promote more efficient heat transfer. Measure condenser and evaporator pressures.
Inspect wiring and connections to ensure the connections are tight and secure. Loose wires can occur over time which can lead to random chiller faults.
Verify chiller safety switches are operating properly to ensure the chiller will be protected should a fault occur. In addition, inspect the fan blade, shaft, bearing, and motor for signs of wear to ensure proper airflow is achieved to remove heat for the chiller. Always listen and look for unusual noises or vibrations.
Electrical contacts should be thoroughly inspected and cleaned. Inspect the chiller pump to make sure pump seals are not leaking and bearing, and check the piping to ensure there are no leaks at any of the fluid contact parts.
Lastly, ensure the Schrader valve is properly seated, and the cap is tightly secured.
Check out our Industrial Chiller Maintenance Checklist for more information.
Chiller Parts, Tools & Accessories
As a water chiller operator, it is important to know what parts are needed for the repair and the tools that are required to prevent malfunctions in the first place. It is also important to have an understanding of how much time it will take to complete these tasks. The tools below are must-haves for any commercial chiller owner.
Refractometer – Use a refractometer to check the concentration of glycol to make sure it provides adequate freeze protection.
Ohmmeter – Use an ohmmeter to measure the ohm rating for the compressor, chiller pump, and fan motor.
Voltmeter – Use a voltmeter to record incoming voltages to ensure it is within 10% of its stated voltage rating.
Hand Tools – Use an assortment of hand tools to remove, replace, and tighten any components or structure of the chiller.
Cold Shot Chillers offers a diverse inventory of new and used chiller units in addition to a variety of parts and accessories. We carry a full line high quality, dependable replacement structural components, protective coatings, chiller electrical parts, OEM refrigeration components, and so much more.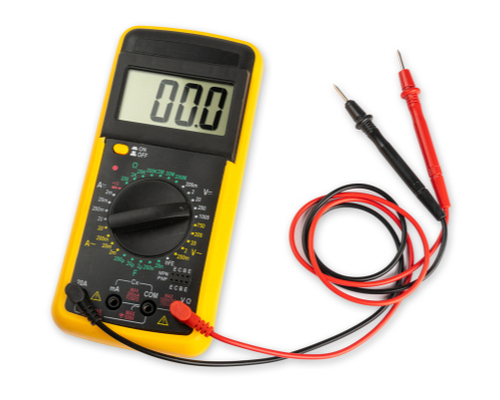 Chiller Wear Parts
Wear parts are the parts of a chiller that show the most wear and need to be replaced every so often. Some common types of wear parts are:
Motor starter
Bearings
Pump seals
Thermal couples
Flow switch
Fuses
Solenoid valves
Thermal expansion valve
Temperature controller
Switches
At Cold Shot Chillers, we recommend keeping a minimum amount of spare parts on hand to prevent unnecessary downtime.
Browse our selection of chiller accessories and tools.
Cold Shot Chillers Guardian App
A great tool that provides predictive maintenance is the use of the Cold Shot Guardian™ App. This game-changing predictive maintenance app is designed to monitor your process chiller operation and always keep you up to date on your equipment's status. Receive maintenance alerts, installation tips, operational warnings, and more—all via text or email. Say goodbye to unscheduled downtime with this "smart" chiller technology.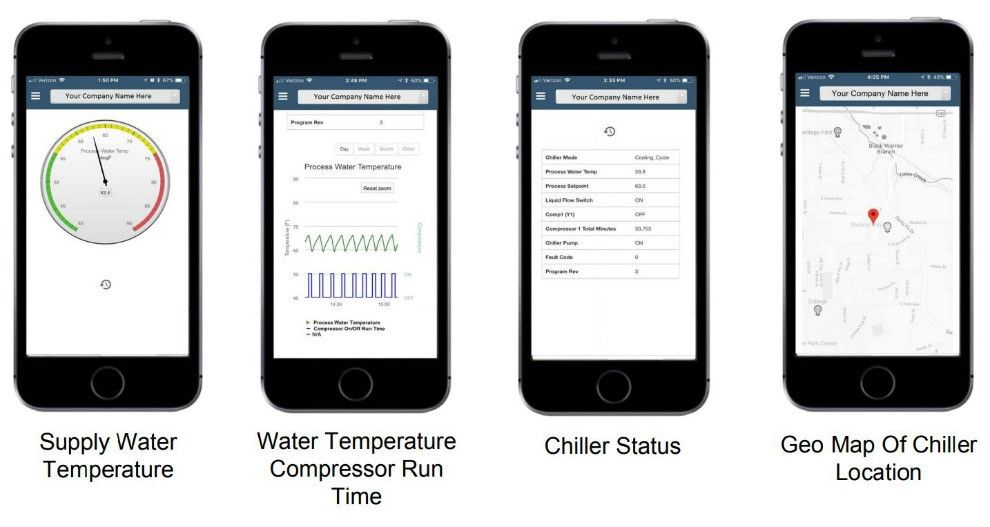 Ideally, this technology would be for brand new chiller purchases. In some cases, we add the Guardian hardware to chillers in the field with limited features but still provide the operating condition of the chiller.
Learn more about the Cold Shot Guardian™ App.
Trust the Experts at Cold Shot Chillers
The first step in preventing malfunctions is to make sure that your chiller is well-maintained. The best way to do this is by having a qualified technician inspect the chiller regularly. If there are any issues, they can be addressed before they become problems.
Cold Shot Chillers is one of the leading chiller manufacturers of cooling equipment for commercial and industrial use. Our team of experts has been around for decades, and our longevity in this industry speaks volumes about our quality products.
Contact our team today to learn about our advanced chiller systems and other cooling solutions.